Monday, March 10, 2008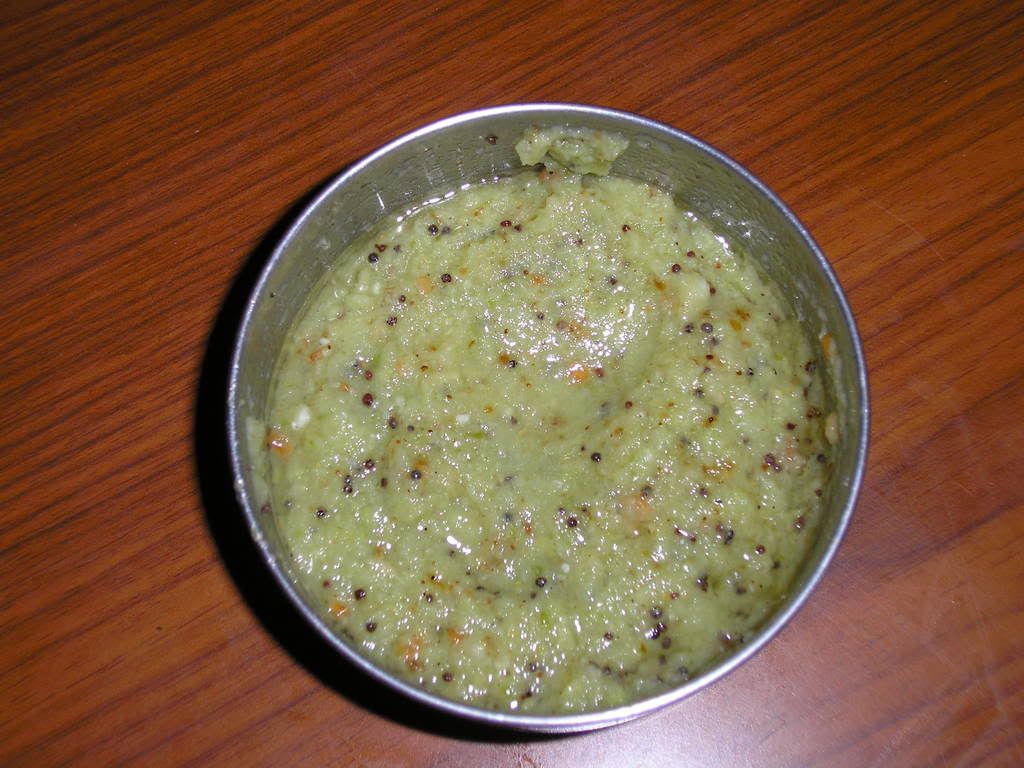 Here is the second version of Mango Chutney, as promised. Only, it is a month too late. Sorry for the delay.

Ingredients

Raw Mango - one medium sized
Green chillies - 10-12 nos.
Salt to taste
Asafoetida - a pinch
Mustard - 1 tsp
Urad Dal - 1 tsp
Cooking Oil - 1 tsp

Method


Wash and peel the mango and slice into large pieces.

Add the green chillies and salt and blend well in a food processor.
Heat some oil in a pan, add mustard seeds, urad dal and asafoetida. Let it sputter.
Season the chutney and store in an airtight container.
This can be had with dosa or idly.